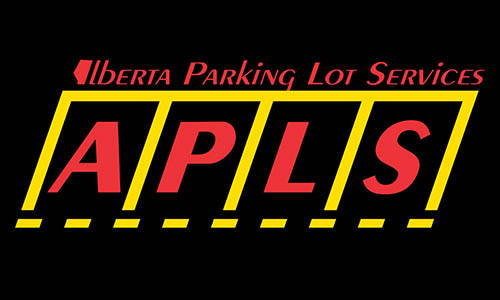 – Asphalt Services –
Paving, Patching & Sealing
Asphalt Services
As commercial parking lots or residential parking pads may suffer from structural problems, asphalt services from APLS can offer an aesthetically beautiful – yet permanent correction to these problems. For over 25 years, Alberta Parking Lot Services has become the Central-Alberta leader in asphalt (paving) services and maintenance. Our asphalt experts have gained the necessary experience to ensure every project is completed safely, cost-effectively, and always to the highest of standards expected by our customers.
APLS has an extensive fleet of top-of-the-line equipment that is backed by the knowledge and expertise needed to get the most out of it!
Alberta Parking Lot Services' Asphalt Services Include:
Serving Red Deer and Alberta since 1985, we specialize in parking lot and road maintenance and repair in both the commercial and industrial sectors for both private and public customers. On average, we employ 40+ responsible, highly-trained, and experienced workers who take pride in their work. Our management team, be it estimators, project managers, administration, supervisors, or our safety manager work in coordination with each other and the workers to ensure the best possible service to our customers.
It is our mission to "deliver high-quality, cost-effective services to customers that expect superior results."